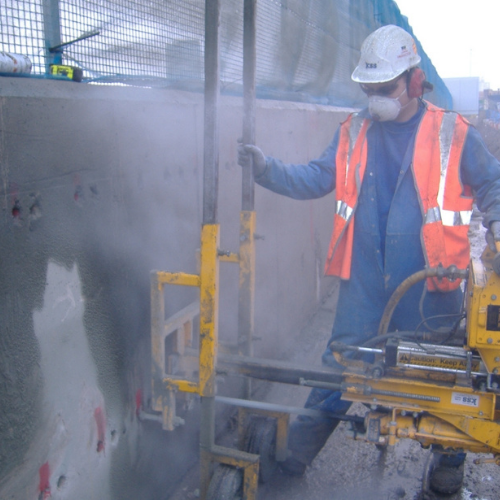 Our range of operated E-Z drill machines remove the limitations imposed by HAVS legislations. Repetitive heavy duty percussion drilling can be carried out with no hand arm vibration risk to the operator. 
On road slab situations, starter bar dowel holes can be completed fast and economically. One machine can drill up to 350 holes 28 mm diameter 250 mm deep in an eight hour shift.
We have a varied range of machines available to suit many different applications and can be adapted upon request to suit specialist projects.