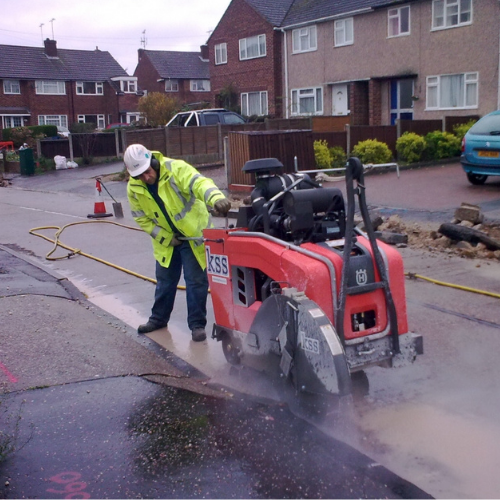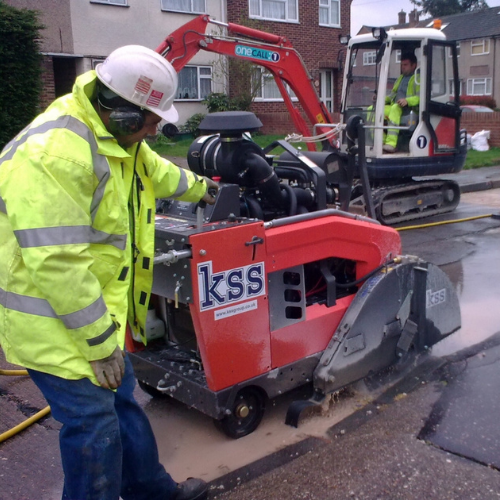 Floor saws with blade diameters from 300mm to 1500mm allow cutting of reinforced concrete and asphalt roads and floor slabs up to a maximum depth of 650mm.  
Saws with engines of 15, 62 and 72hp are available for fast accurate cutting in outside or well ventilated areas.     
We often use a number of machines simultaneously to increase output on contracts where there are time restraints, such as carriageway works in a lane rental situation, airports, docks and railway works where there are usually very limited working times.     
Also available for use in confined environments where engine fumes are not acceptable, such as office blocks, enclosed warehouses etc, we have a range of 3 phase electric saws that can achieve cutting depths of up to 500mm.