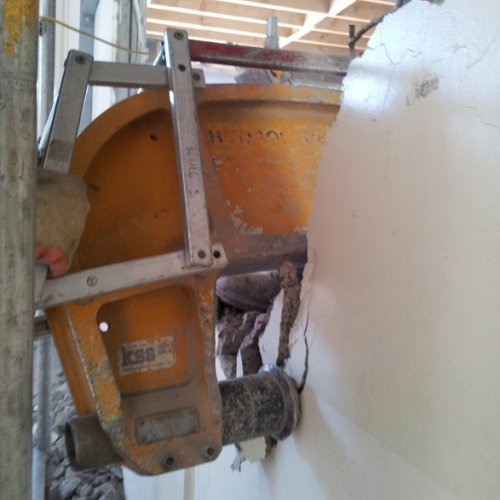 Hand held hydraulic crunchers with a crushing force of 300 tons provide a safe silent and dust free method of demolition where material thickness ranges from 100mm to 300mm.
These machines with powerful crushing jaws provide a safe and practical solution to concrete removal in situations with difficult access and confined environments.
Resulting debris can be crushed small enough to be removed from site by hand if necessary.
Most suitable for demolition of pillars, staircases, concrete walls and slabs where the use of heavy equipment is impractical or in buildings that are in constant use, such as hospitals, stores and supermarkets.